Listed below are books that can start you on your lifelong journey of discovering the world of political issues and how you might be led to get involved - from thoughtful, compassionate discussions with those around you to how you may choose to vote. None of us will probably agree on every issue/stance with one another or even how the authors below address issues, but that's ok!
Remember that oftentimes there are many issues that both sides bring merit to the table. Even if you have a different opinion, be willing to listen and respectively disagree, while you are learning a new perspective, with the compassion and wisdom of Christ.
Politics According to the Bible
Theologian and author Wayne Grudem discusses 15 areas of the political arena from his biblical interpretation covering:
Five Wrong Views about Christian and Government (see youtube presentation on this website under 5 Myths of Christians in Government)
Addressing questions such as historical examples of Christian influence on secular government for good, Should Christians only vote for Christian Candidates?; Churches and the IRS; etc.
Biblical Principals Concerning Government
A Biblical Wordview
Specific Issues such as The Protection of Life, Marriage, The Family, Economics, the Environment, National Defense, Foreign Policy, Freedom of Speech and Religion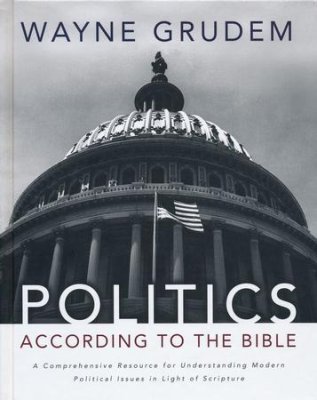 Christians in the Age of Outrage
"From political campaigns to nightly news, from clickbait headlines to social media, we exist in such a perpetual state of outrage that escape seems impossible.  But with thorough research, compelling anecdotes, and clarity of both vision and communication, Ed Stetzer offers a way out that is not only possible but - for the Christian - imperative."
– Karen Swallow Prior, Author of Reading Well: Finding the Good life through Great Books and Fierce Convictions:  The Extraordinary Life of Hannah More-Poet, Reformer, Abolitionist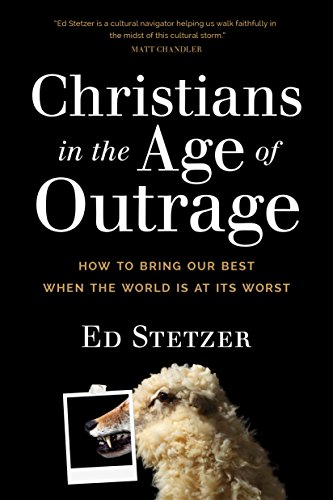 Letters to an American Christian
"Letters to an American Christian is a substantive, wide-ranging, often-funny treatise on Christianity and politics in the United States. Ashford doesn't shy away from our nation's most intractable problems or fiercest debates, and yet he writes with winsomeness and civility, charting a path forward for those who may feel politically homeless these days.  Even if you don't agree with his take on every issue, you'll find yourself thinking (and chuckling) all the way through this brilliant book."
– Trevin Wax, Bible and reference publisher at LifeWay Christian Resources, author of Eschatological Discipleship: Leading Christians to Understand their Historical and Cultural Context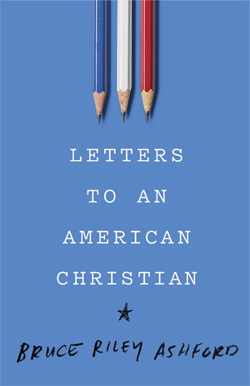 The Essential Debate on the Constitution
by Robert Allison and Benard Bailyn
The Essential Debate on the Constitution: Federalist and Antifederalist Speeches and Writings shares about the brilliant battle of ideas that still shapes our nation!
"The threat of foreign and domestic corruption; the balance of power between the federal government and the states and the controversial role of the Supreme Court; the danger of an unrestrained president and the potential remedy of impeachment.  During the contest to ratify the Constitution America's founding generation wrestled with key questions and challenges that continue to test our nation today, and their original arguments still have much ot reach us.  Here are more than sixty newspaper articles, pamphlets, speeches and private letters from the debate by more than forth writers, including the essential Federal essays of James Madison and Alexander Hamilton and the insightful, often prophetic Antifederalist writings of "Brutus" and the Federal Farmer."
– Gordon W. Wood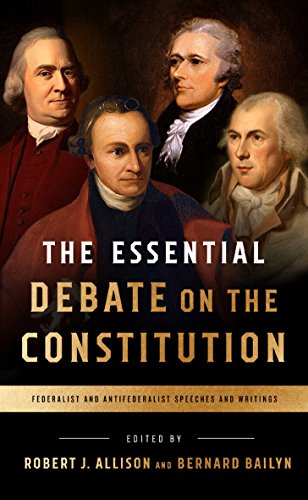 by David Kinnaman and Gabe Lyons
"Christians are suppose to represent Christ to the world. But according to the latest report card, something has gone terribly wrong.  Using description like 'hypocritical,' 'insensitive,' and 'judgmental,' young American share an impression of Christians that's nothing short of...unChristian.
"Groundbreaking research into the perceptions of sixteen-to-twenty-nine-year-olds reveals that Christians have taken several giant steps backward.
"Find out why these negative perceptions exist, learn how to reverse them in a Christlike manner and discover practical examples of how Christians can positively contribute to culture."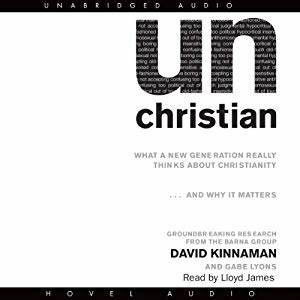 Good Faith -Being a Christian when society thinks you're irrelevant and extreme
by David Kinnaman and Gabe Lyons
In Good Faith, David Kinnaman and Gabe Lyons guide fellow Christians to understand the heart behind opposing views and show them how to be loving, life-giving friends despite profound differences. This will be the go-to read for how young adult and older believers can not hide from culture but engage to restore it.